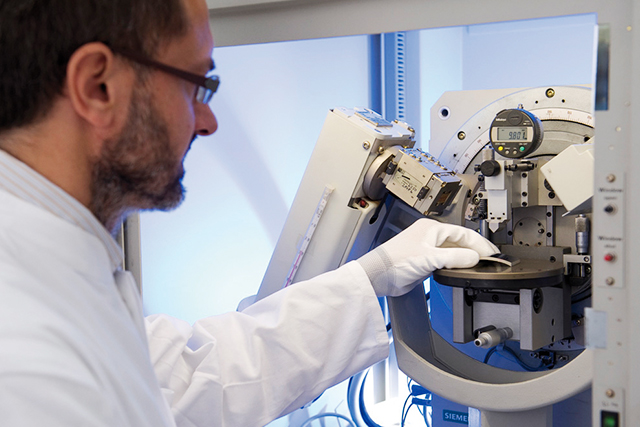 The first step in materials testing is the removal of a material sample, which must be taken with the utmost precision and care using suitable methods and tools and prepared or prepared for the subsequent analytical procedure. Sample preparation is therefore an important, independent discipline at Fraunhofer ISC in order to ensure optimum preparation for subsequent analytical procedures that is as free of artifacts as possible.

An artifact-free preparation of the samples is not only of great importance for examining materials on the millimeter to nanometer scale. Especially in the context of damage analysis, fast and accurate results rely on precise, clean preparation - even of porous or labile sample materials.

Ion beam preparation methods are used in particular, but also classical methods such as grinding, polishing and cutting. One of ZAA's strengths is the development of new preparation processes adapted to the specific problem.